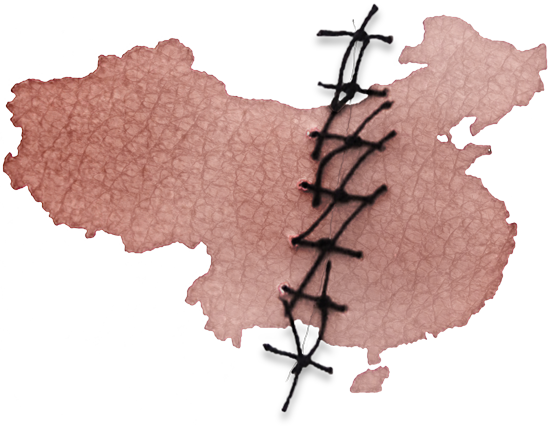 MEDICAL GENOCIDE
China now performs more organ transplants than any other country in the world, despite having few donations. Where do these organs come from?
A decade of research by international investigators has found that the Chinese regime is systematically killing prisoners of conscience on demand to feed its vast organ transplant industry.
With patients throughout the world traveling to China for organ transplants, the practice has become a global crime.
2017
Medical Genocide Documentary
This 20-minute documentary gives an overview of organ transplant abuse in China based on over a decade of research for a 680-page comprehensive report. It covers the:
history of the investigation
on-demand nature of transplants in China
scale of China's transplant industry
organ sources
victims who are killed for organs
role of the Chinese state
legislative responses around the world
2018
Transplant Abuse in China Continues Despite Claims of Reform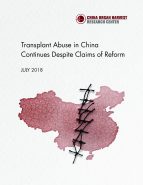 This report builds on previous research and incorporates the latest developments since Chinese officials announced a complete transition to an ethical organ donation and transplantation framework in 2015. We find that:
transplants continue to outpace donations
transplant tourism to Chinese hospitals continues to thrive despite official statements to the contrary
regulatory and oversight mechanisms have not been implemented in practice
most organs continue to be sourced from prisoners of conscience
2019
Documenting Genocide:
A Fact-Finding Report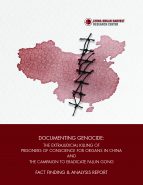 Since the publication of our comprehensive report in 2018, we further examined the victims and drivers of forced organ harvesting in China, including its role in the persecution of Falun Gong.
This report includes testimonies of relatives of suspected organ harvesting victims and other missing persons, as well as survivors who were detained and tortured in China for their religious beliefs but escaped organ harvesting.
We also apply international law regarding genocide and crimes against humanity to the Chinese regime's killing of prisoners of conscience for organs and its campaign to eradicate Falun Gong.
Israel, Spain, Italy, and Taiwan have passed laws restricting their citizens from traveling to China to receive organ transplants from illicit sources.
The European Parliament and the U.S. House of Representatives have passed resolutions condemning organ harvesting from prisoners of conscience in China.
Facing such atrocities threatening humanity today, you can have a great impact by:
learning more about this issue and telling others about it
contacting your elected officials and supporting legislation to prevent individuals and institutions from becoming complicit
sharing the video Medical Genocide and this website