Contact Your Senator
(U.S. residents only)
Senate Resolution 220 condemns the practice of non-consenting organ harvesting and expresses solidarity with Falun Gong practitioners who have lost lives, freedoms, and rights for adhering to their beliefs.
Click below to send a letter to urge your senator to support S.Res.220.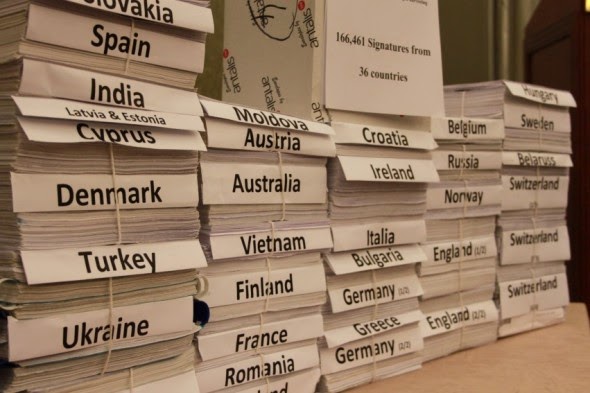 To the United Nations
In 2013 Doctors Against Forced Organ Harvesting (DAFOH) initiated a petition to the United Nations High Commissioner for Human Rights calling for immediate action to end the unethical practice of forced organ harvesting from prisoners of conscience in China. The petition also calls for an end of the persecution of the spiritual group, Falun Gong, the primary victim of the forced organ harvesting.
Between July and November 2013 nearly 1.5 million people in over 50 countries and regions signed the petition and expressed their support to call for an end to this unprecedented evil. On December 12, 2013, the European Parliament adopted an urgent resolution on organ harvesting in China.
Many of us outside China can play an important role in ending these atrocities. It is our responsibility to raise awareness necessary to stop horrific crimes from being committed against fellow human beings by every means.
Some countries and organizations have enacted legislation or amended policies to prevent their citizens or members from participating in unethical organ harvesting. Here's a list of actions experts recommend: